Install QGIS on Windows
Before you start: If you already have an older version of QGIS installed in your system, you need to uninstall it to avoid dependency related errors. To uninstall, see our uninstallation guide.
Visit the QGIS.org Download page. Click the OSGeo4W Network Installer link to download the installer. The OSGeo4W Network Installer is the preferred way to install QGIS because it ensures you get all the required dependencies for the software.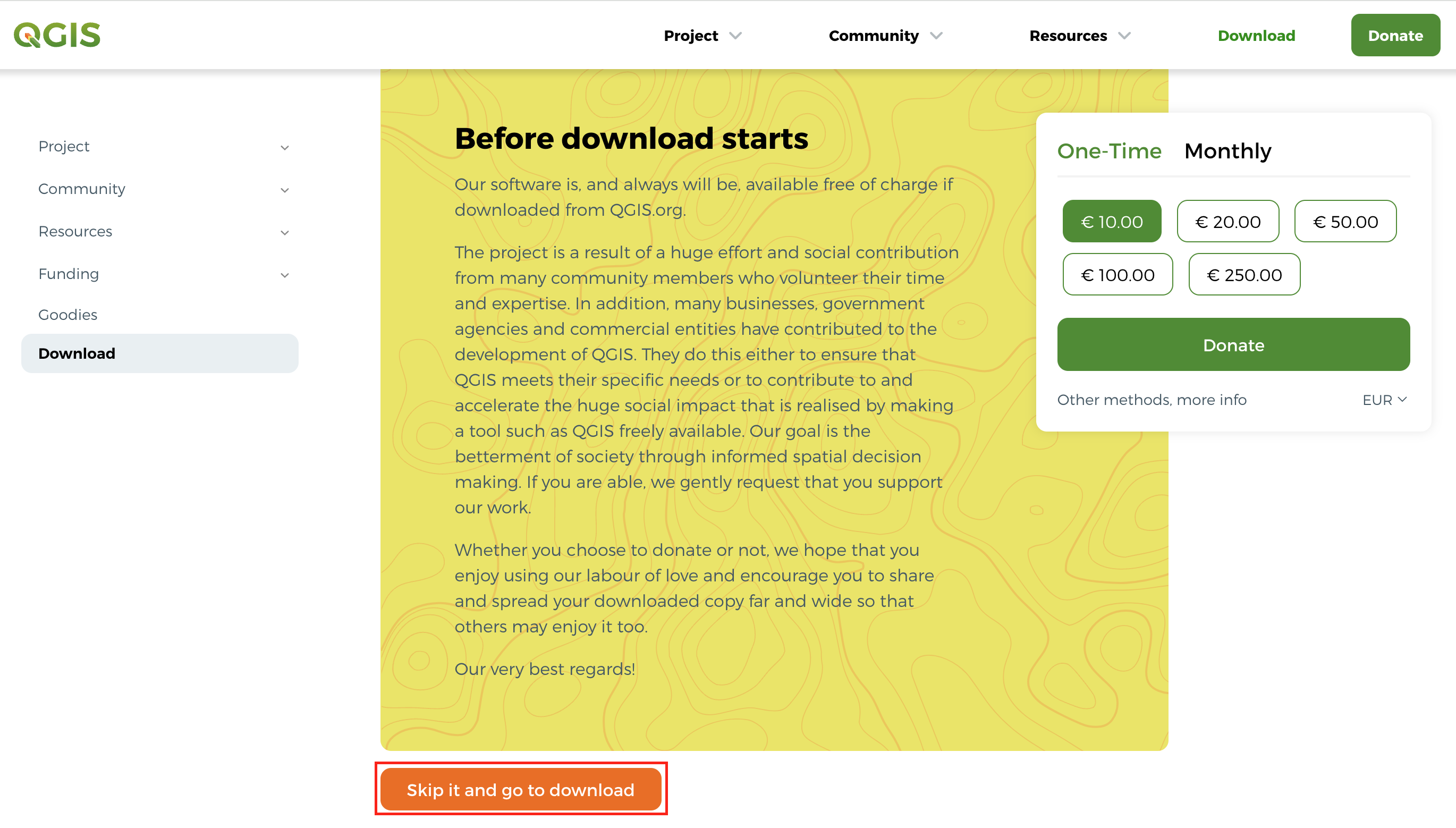 Once downloaded, double-click the osgeo4w-setup.exe to launch the installer.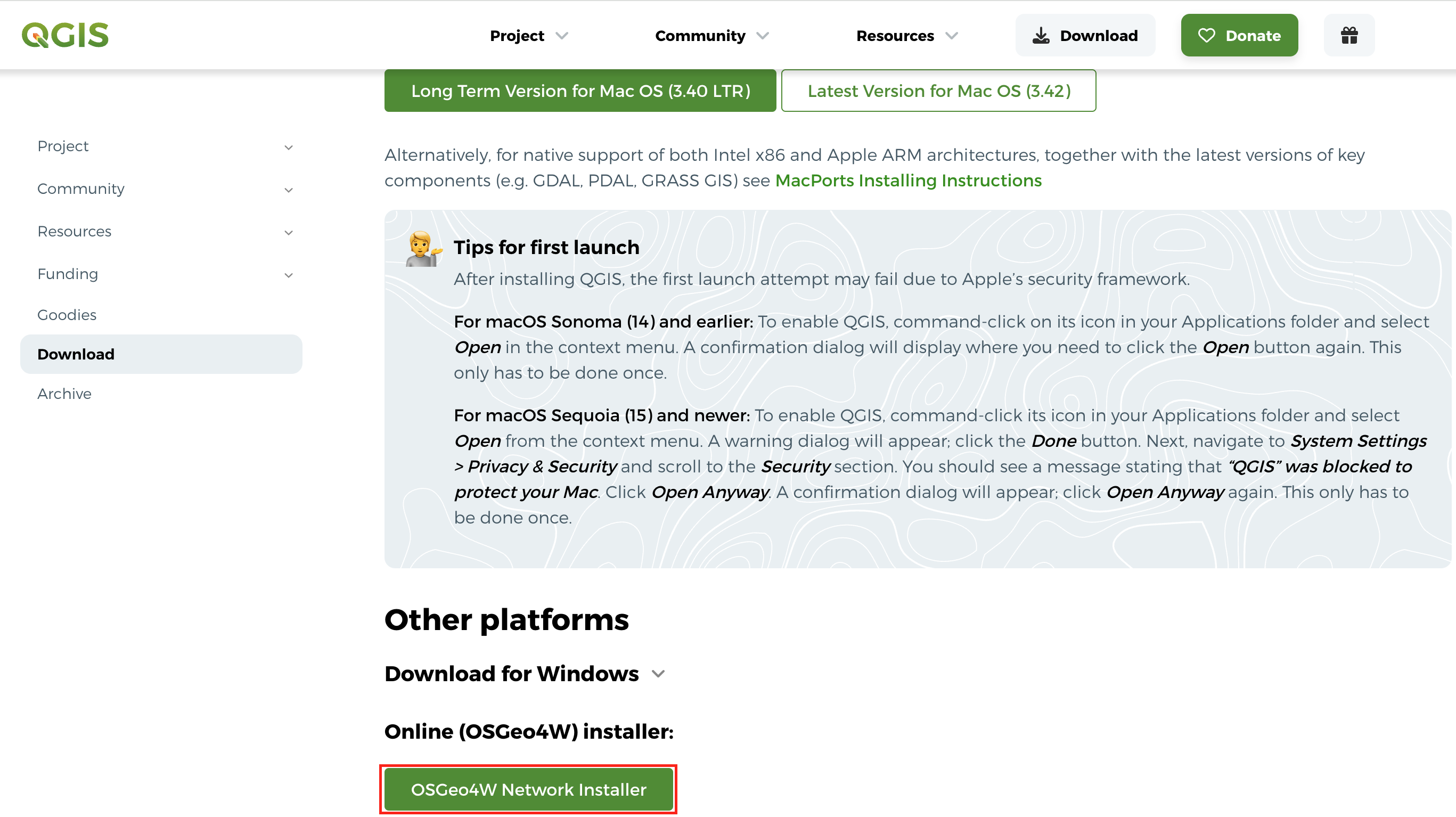 3. In the OSGeo4W Setup window, choose Express Install and click Next. If you are prompted to Choose a Download Site, select http://download.osgeo.org and click Next.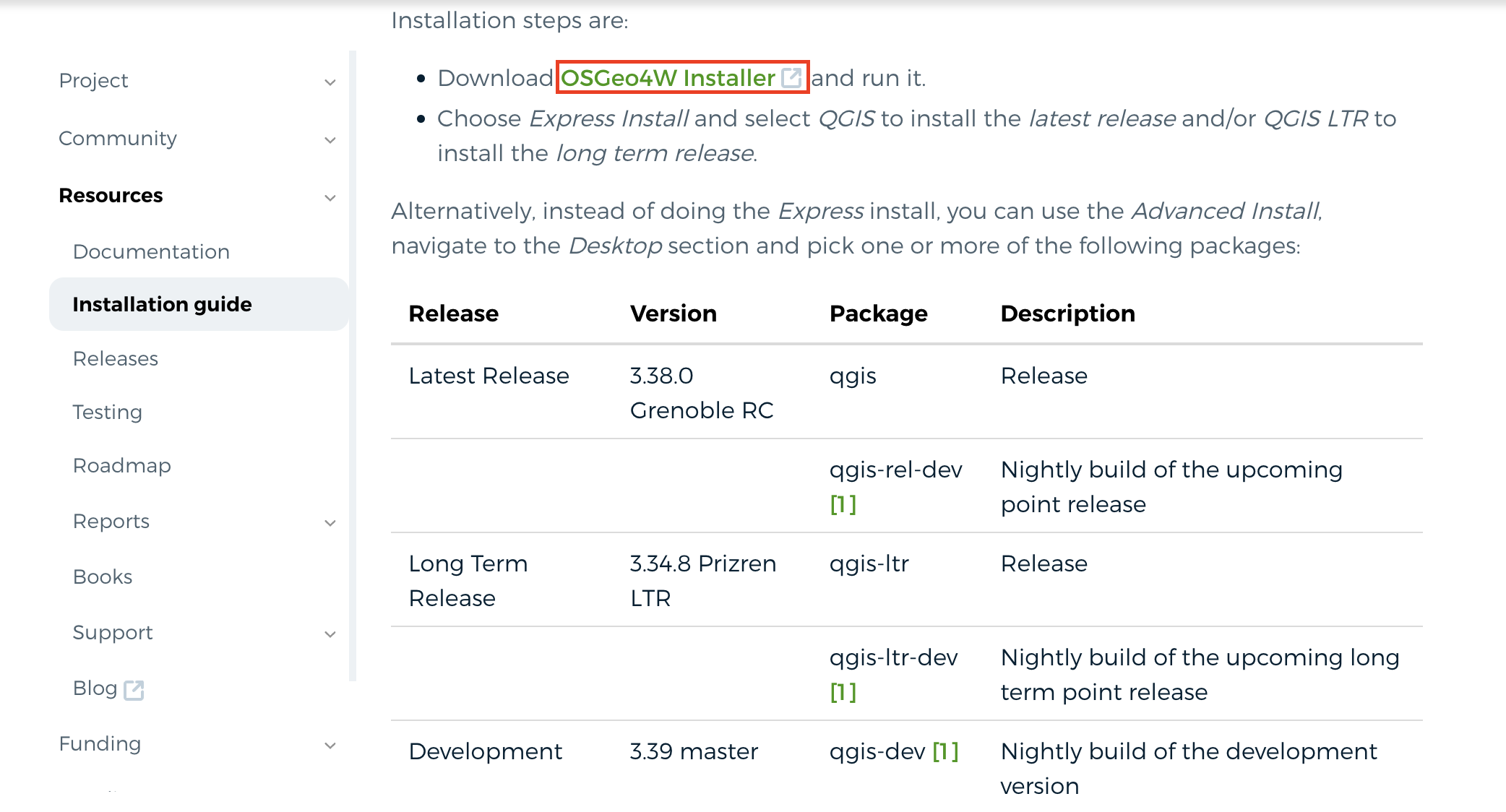 Select QGIS LTR and click Next.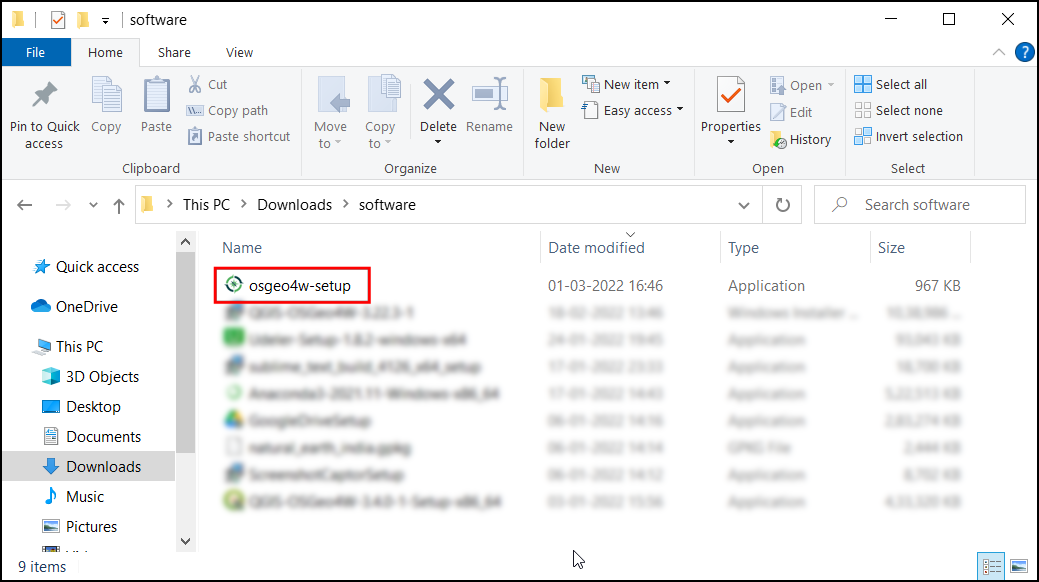 Accept all the terms and conditions and click Next to begin your download. You will have to accept terms for some non open-source packages.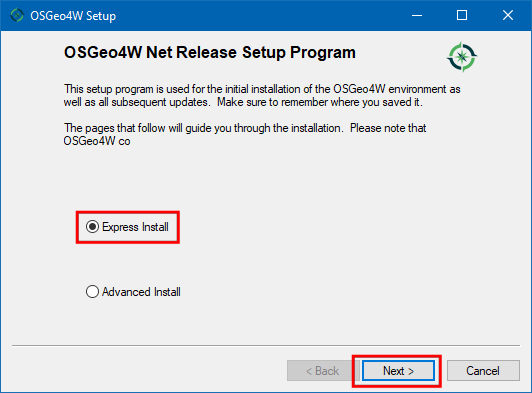 Once the download gets completed, search for QGIS in the Windows Start Menu and choose the QGIS Desktop 3.16, click Open.
You may have a slightly different minor version than shown here. As long as the version number starts with 3.16, it should be fine.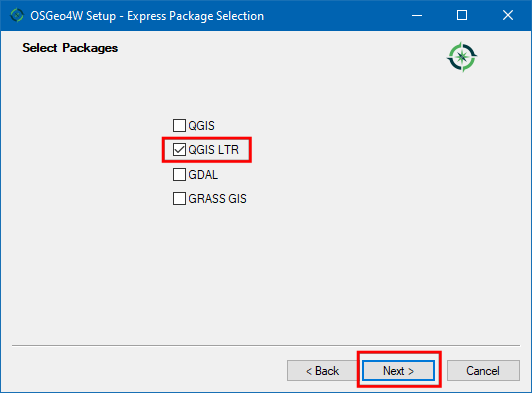 Install QGIS on Mac
Visit the QGIS.org Download page. Click the QGIS macOS Installer Version 3.16 under the Official All-in-one, signed installers section.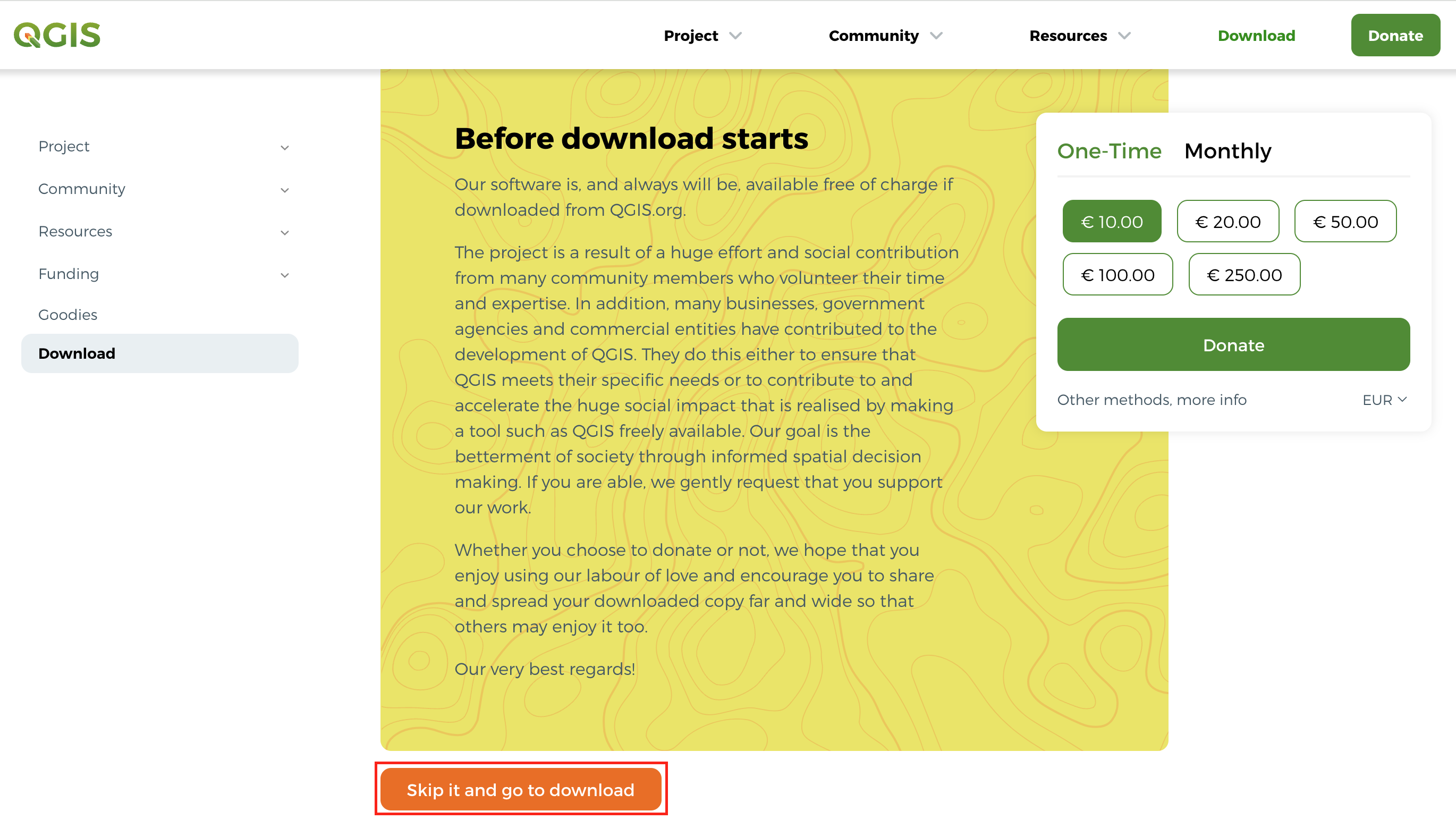 Once downloaded, double-click the qgis-macos-pr.dmg file to open the package. Drag the QGIS-LTR icon to the Applications folder.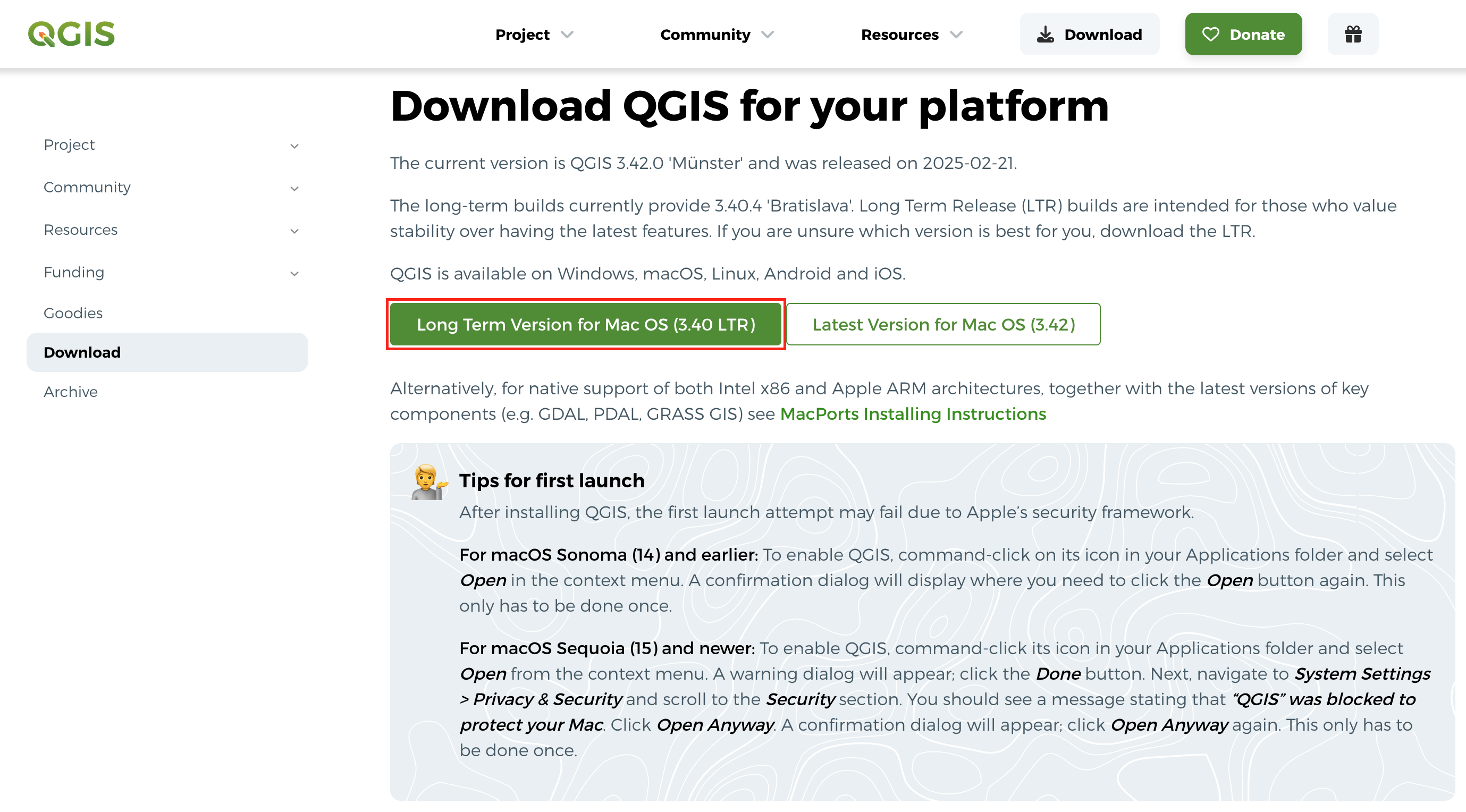 It will copy QGIS to the Application folder. This process can take up to 15 minutes.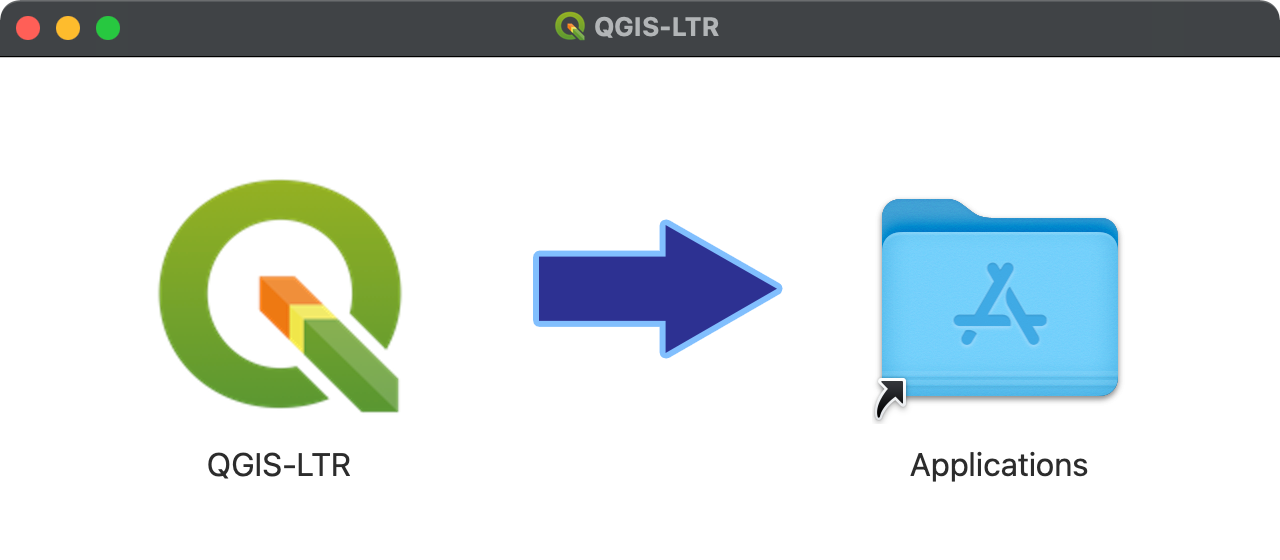 Once finished, Go to the Applications folder. Find the QGIS-LTR application and double-click to launch it.

The first time you launch the program, you will get a warning that "QGIS-LTR" can't be opened because Apple cannot check for malicious software. Click OK.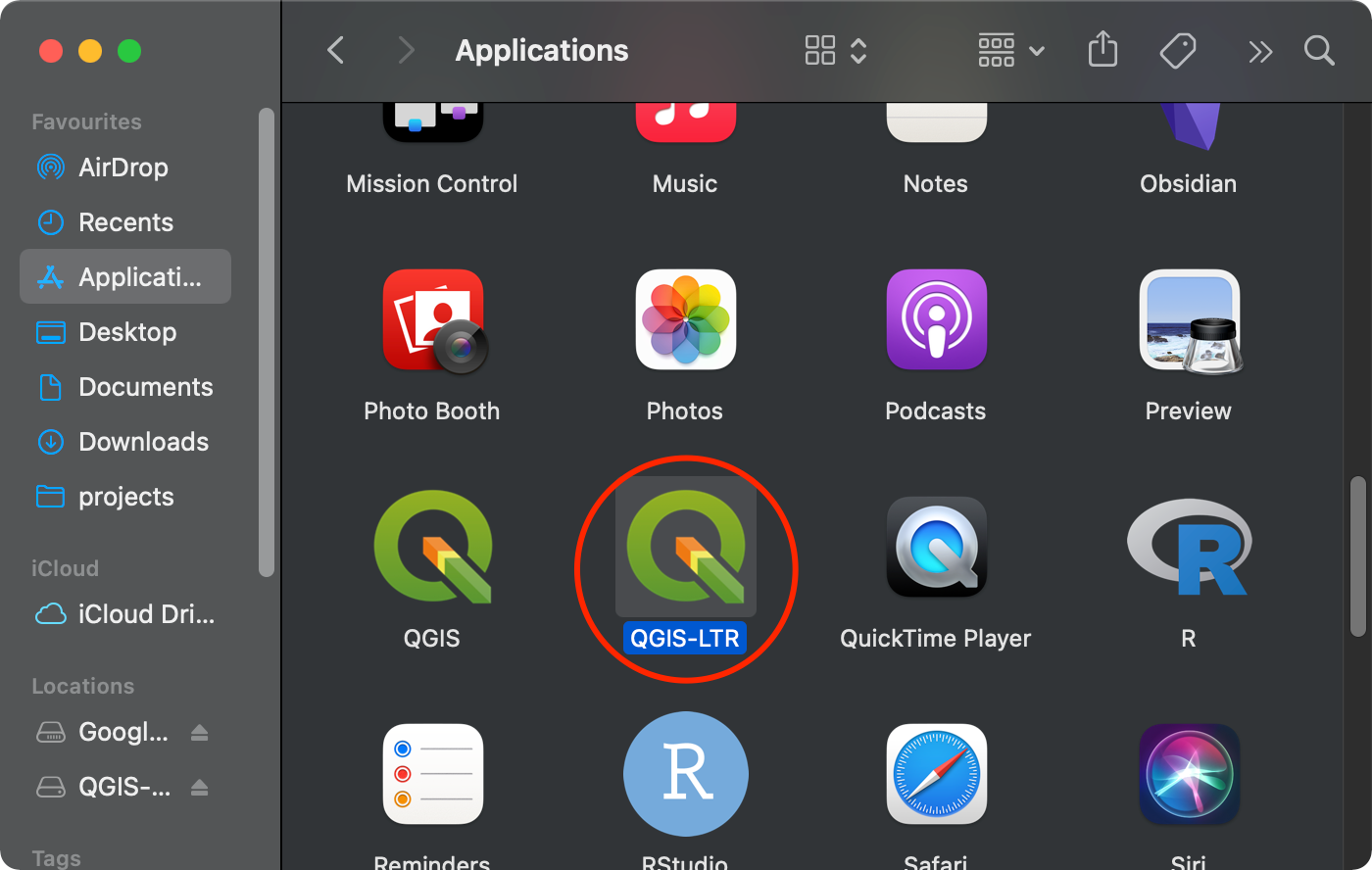 Go to Preferences → Security & Privacy → General. Click the Lock icon and enter your password. Click the Open Anyway button to launch QGIS. This step needs to be done only once. The next time, you can launch QGIS-LTR directly from the Applications folder.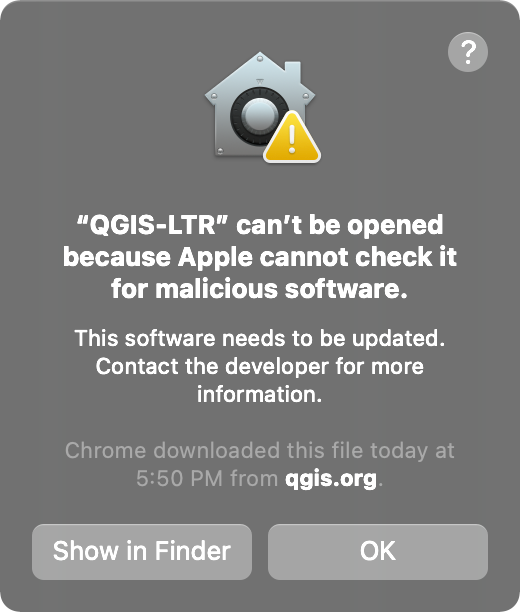 Install QGIS on Linux
Please follow the instructions for your Linux distribution from QGIS.org Downloads.
If your distribution does not have a QGIS package, or you are having difficulty with the installation, you can install QGIS via Conda. This is also the preferred method for PyQGIS Development. Please follow the Using QGIS from Conda guide by Alexander Neto.
To install the QGIS-LTR version from Conda, you must specify the full version name.
conda install qgis=3.16.8 --c conda-forge