---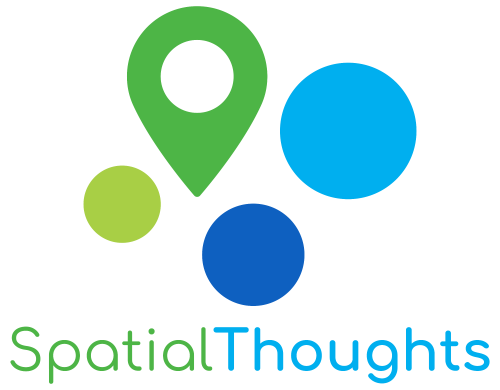 ---
Introduction
This is an advanced-level course that is suited for participants who are familiar with the Google Earth Engine API and want to learn advanced data processing techniques and understand the inner-workings in Earth Engine. This class covers the following topics:
Reducers
Joins (coming soon)
Regressions (coming soon)
Vector Data Processing and Visualization (coming soon)
Sign-up for Google Earth Engine
If you already have a Google Earth Engine account, you can skip this step.
Visit our GEE Sign-Up Guide for step-by-step instructions.
Get the Course Materials
The course material and exercises are in the form of Earth Engine scripts shared via a code repository.
Click this link to open Google Earth Engine code editor and add the repository to your account.
If successful, you will have a new repository named users/ujavalgandhi/GEE-Advanced in the Scripts tab in the Reader section.
Verify that your code editor looks like below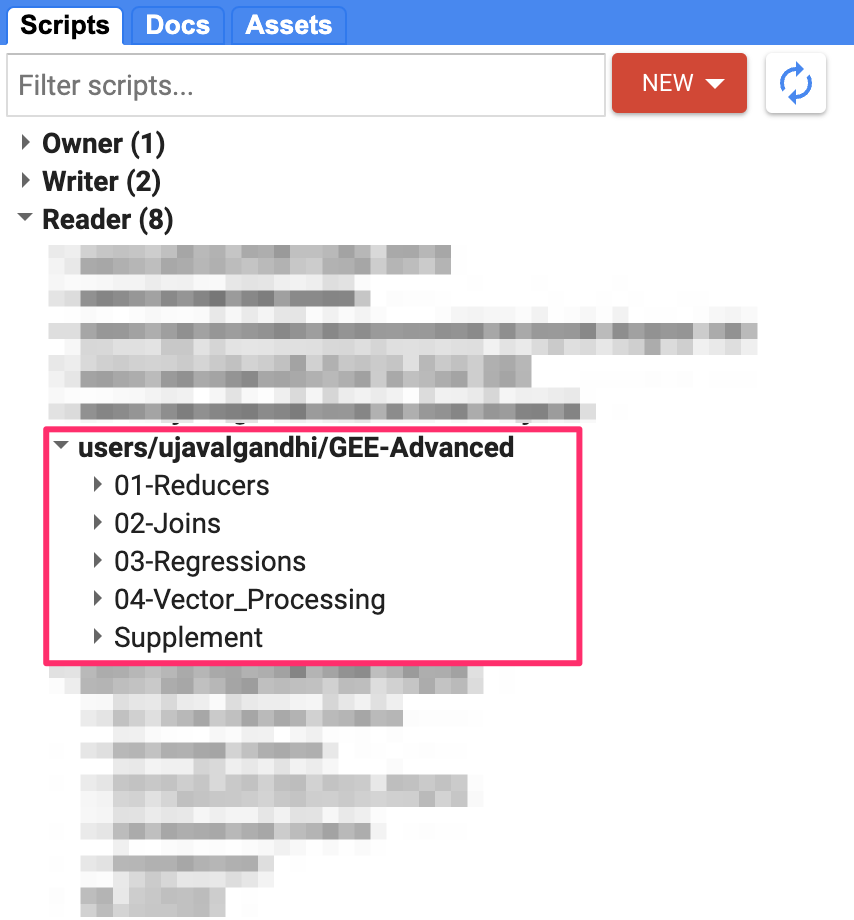 If you do not see the repository in the Reader section, click Refresh repository cache button in your Scripts tab and it will show up.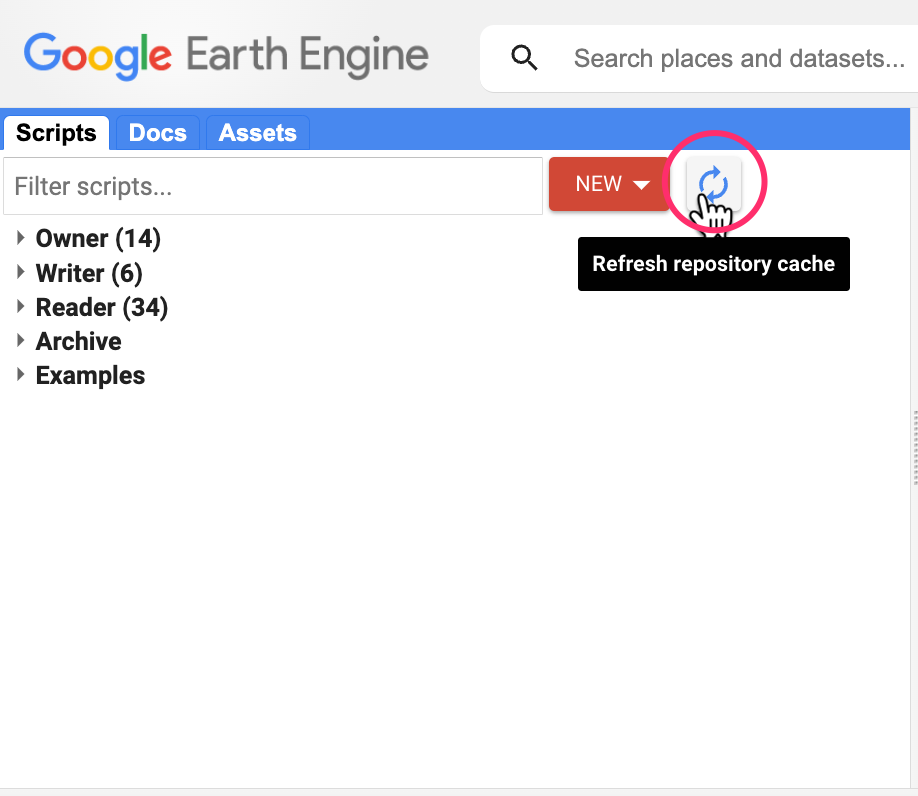 1. Reducers
Reducer is an object used to compute statistics or perform aggregations. Reducers can aggregate data over time, space, bands, lists and other data structures in Earth Engine. Each reducer can take one or more input and generate one of more outputs.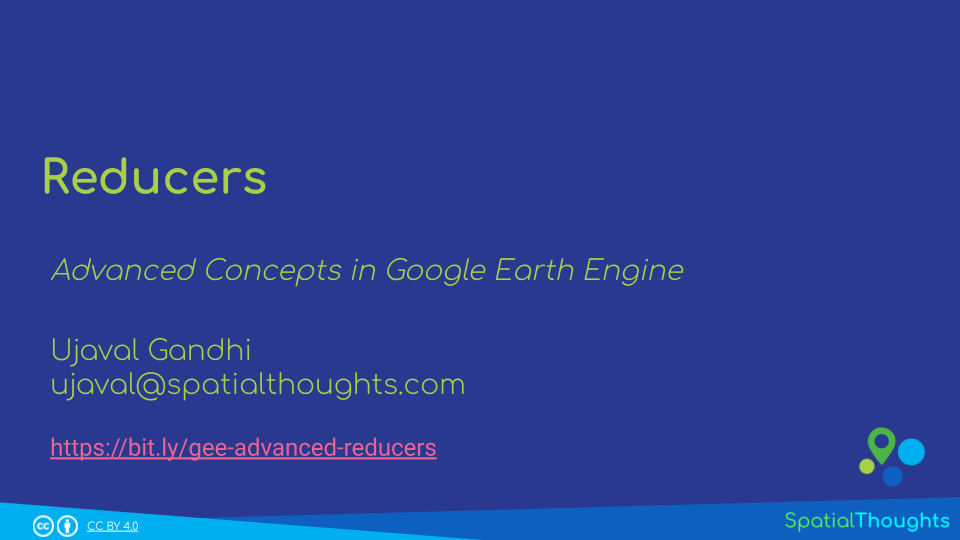 This module is also available as video.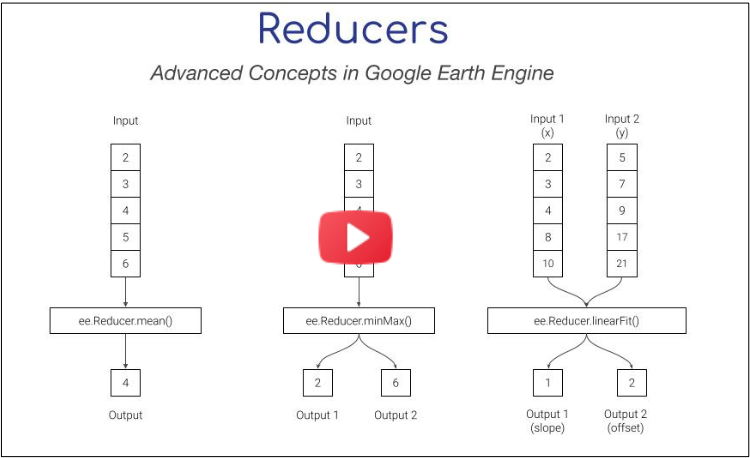 Vector Data Processing and Visualization
Coming Soon…
---
Citing and Referencing
You can cite the course materials as follows
---